Type of Product:
Lifts
|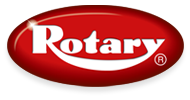 SPOA10TRIO
The world's best selling asymmetrical lift is updated to service a broader range of vehicles - with one innovative arm design!
Patented two-piece, three-stage arm
Vehicle Spotting Speed & Ease
Performance tested to 20,000 lift cycles
True asymmetrical rotated column design
ALI Gold Certified (SPOA10TrioX)
Description:
TRIO ™ Series asymmetric lifts are three arm configurations in one lowprofile arm design. With lifting capabilities of 10,000 lbs., Rotary engineers have created a patented two-piece, three-stage asymmetrical arm that accommodates a wider range of vehicles.
Versatility in matching the right adapters on a single lift is a win for any service bay and adapters are now interchangeable with three vehicle contact options. Technicians can choose the best adapter set for each vehicle to be serviced all on the same arm.
| | | | | |
| --- | --- | --- | --- | --- |
| Models | SPOA10-TRIO-FA | SPOA10-TRIO-TA | SPOA10-TRIO-RA | SPOA10 Conventional |
| Arm Type | Trio™ 3-Stage Design | Trio™ 3-Stage Design | Trio™ 3-Stage Design | Conventional 2-Stage Design |
| Adapters | Flip-Up | Truck | Round | Standard Flip-Up |
| Capacity | 10,000 lbs. | 10,000 lbs. | 10,000 lbs. | 10,000 lbs. |
| Rise | 78" | 82 1/2" | 73 1/8" | 78 1/4" |
| Overall Height | 11' 8 1/2" | 11' 8 1/2" | 11' 8 1/2" | 11' 8 1/2" |
| Overall Width | 11' 5 3/8" | 11' 5 3/8" | 11' 5 3/8" | 11' 5 3/8" |
| Drive-Thru | 95 1/4" | 95 1/4" | 95 1/4" | 95 1/4" |
| Front Arm Min/Max | 21 3/4" - 43 1/2" | 20 1/2" - 40 3/4" | 20 1/2" - 40 3/4" | 24"- 40 3/4" |
| Rear Arm Min/Max | 37" - 61" | 34 1/2" - 58 1/4" | 34 1/2" - 58 1/4" | 40 1/4"- 61" |
| Min. Adapter Height | 4 3/4" | 4 1/8" | 3 31/32" | 4 3/4" |
| Max. Adapter Height | 10 1/4" | 5 3/8" | 5 1/4" | N/A |
| Min. Bay Size | 12'x24' | 12'x24' | 12'x24' | 12'x24' |
| Ceiling Height Min. | 12' | 12' | 12' | 12' |
| Motor | 2 HP | 2 HP | 2 HP | 2 HP |
| Voltage | 208v-230v | 208v-230v | 208v-230v | 208v-230v |
| Time of Full Rise/Decent | 45 secs./40 secs. | 45 secs./40 secs. | 45 secs./40 secs. | 45 secs./40 secs. |
DOWNLOAD DOCUMENTS
Resource Guide
Tags: Lifts